Hosting an event or enhancing your outdoor living space we are there through the entire process.
Talk to us about our unique design concepts and let's get your project started today!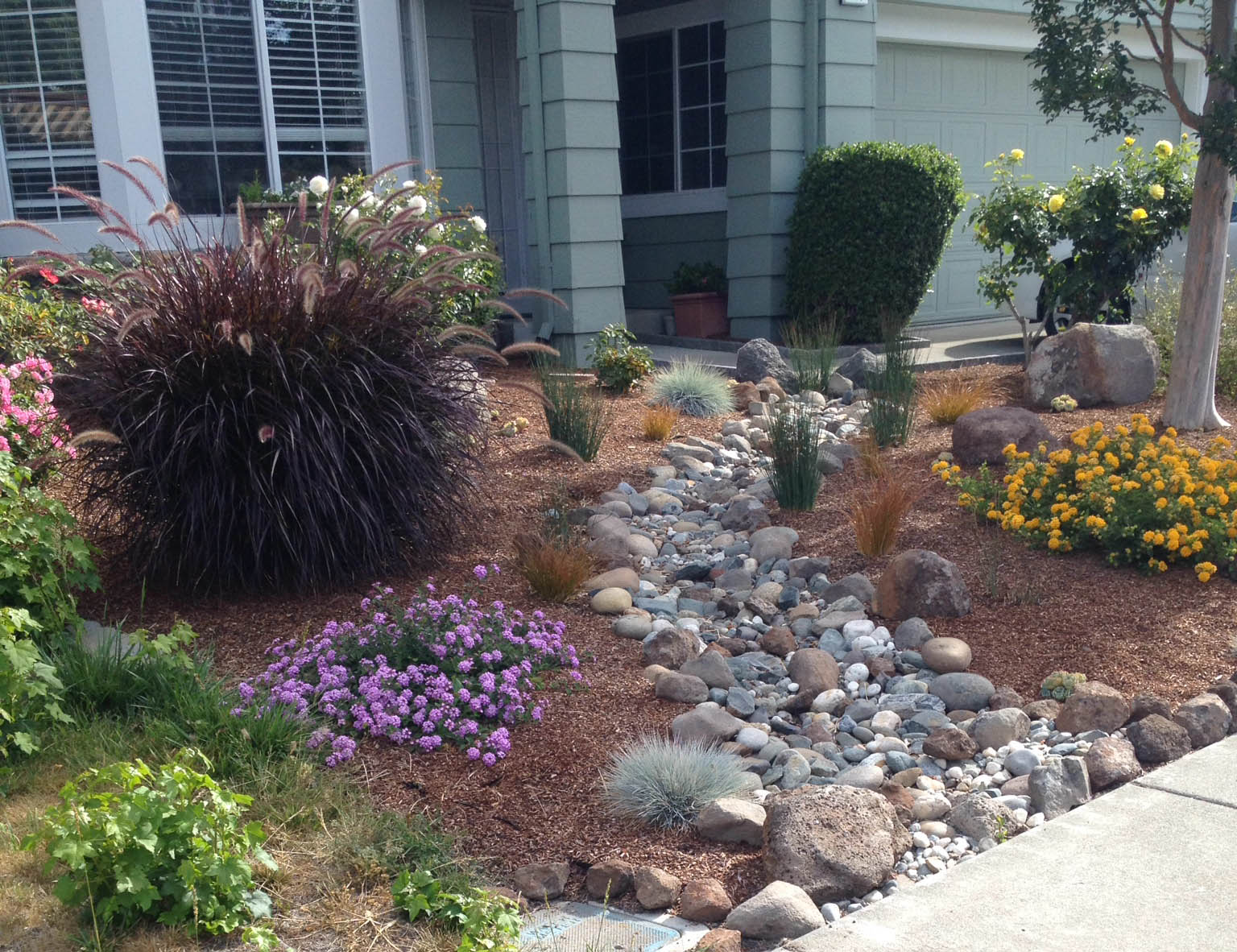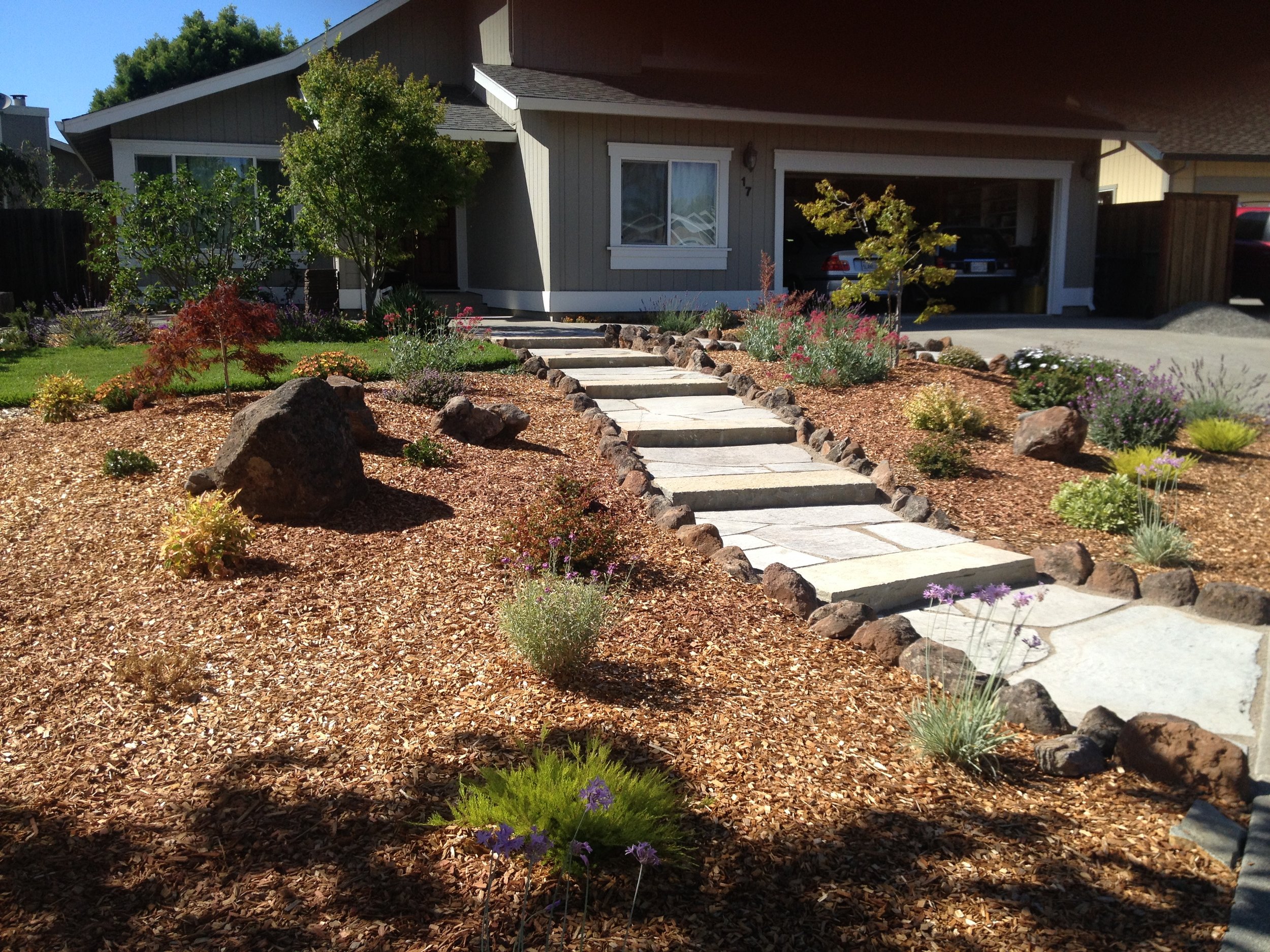 Lawn Removal
We have just witnessed several years of drought here in California. Most people have realized that a lawn requires lots of water and weekly maintenance. Many people are moving in the direction of lawn removal. The maintenance is minimal, based on the plant material chosen. All sprinkler systems are converted to a drip watering system, which cuts down on the amount of water needed.
GArden Design
Some people can't afford a full landscape design or the cost that comes with construction. An affordable away of sprucing up your garden is with a planting design. We purchase our plants from local nurseries, not big box stores. This plant material is hand selected and placed by me, based upon its eventual plant size. All types of plants and trees are available and we factor in the cost of delivery of these directly to your home.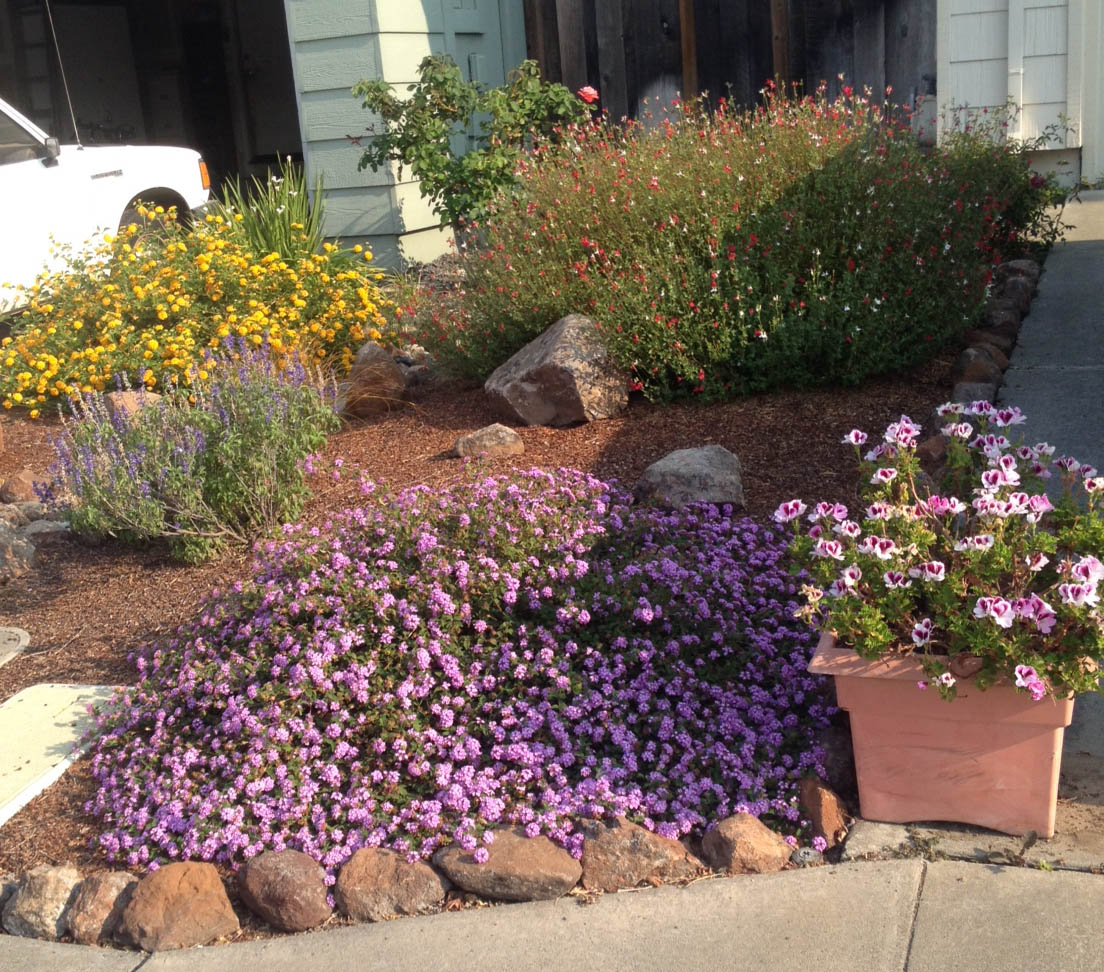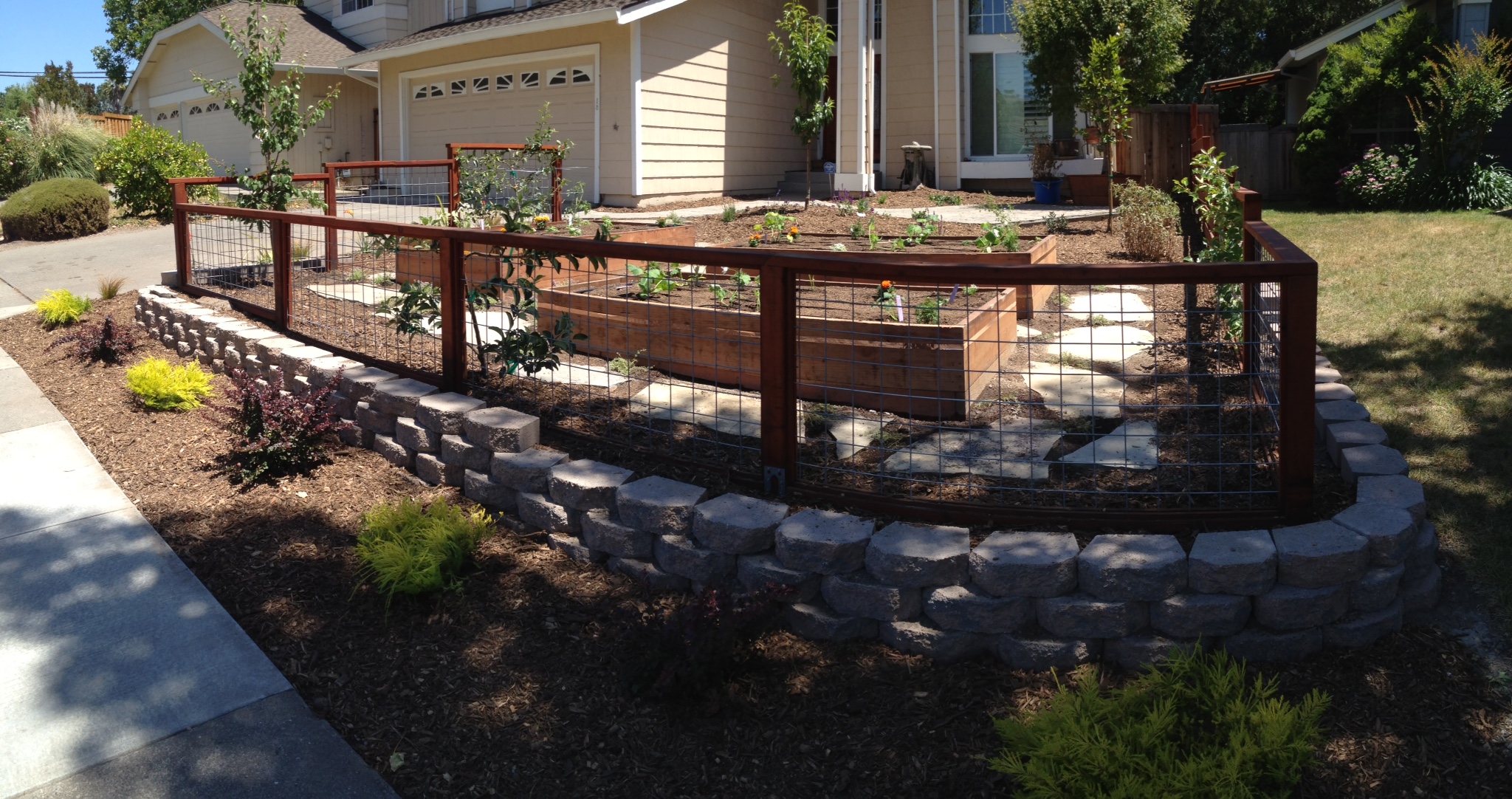 Edible gardens
Get more from your garden than beauty. More and more people are growing their own fruits and veggies. The process is relatively easy. We build your vegetable beds with quality material and construction. You have a choice of standard veggie garden plant soil or organic soil. You then select the plants and we create the drip system.
Master Plan
Whether you have a small lot or acreage, we can create a plan that works for you. Many people want something to work on over a period of time, and this plan provides that for you. This is a general overview of hardscape materials, planting and tree locations, and water elements. Give us a call and we can come out and meet with you to discuss your landscape needs.